eTMF & ARCHIVING
BEYOND JUST TRIAL MASTER FILE MANAGEMENT
neuronOS eTMF provides several core capabilities, which streamline the creation, population, management, and archival of clinical trial content. eTMF includes dashboards and reporting, quality check workflows, version control, document staging areas, notifications and alerts, secure role access, a full standards-based API, and scalable cloud access. Easily add neuronOS eCTD for global regulatory e-submissions and neuronOS iARQ for long term archival and retention scheduling.
neuronOS is easy to use and is supported by one of the most user-friendly and more cost-effective licensing models amongst eTMF software providers. This means, with neuronOS you can save time and money to focus on your research.
Don't worry about a thing. In addition to software, biomedion provides comprehensive professional services encompassing everything related to your eTMF, so you can feel secure in our hands. biomedion focuses exclusively on Life Sciences and has deployed eTMF solutions for companies of all sizes. It's time to consider the best solution for your eTMF, and that solution is neuronOS eTMF.
TRIAL DOCUMENTATION
Combine documentation and data from compliance, regulatory and digital imaging in one ecosystem
Interactively modify document metadata during upload
Identify 'living' documents and where they are located
Customizable user roles enable easy access at the correct level for all users
QUALITY TRACKING
Improve the accuracy of documents with quality check workflows
Easy editing of documents with Office 365 integration
Single central location for all documents increases visibility and oversight
Filter and search for documents by Reference Model zones, sections, artifacts, milestones and other metadata
INSPECTION READINESS
Always manage documents in one system to stay Inspection Ready
Increase Inspection Readiness through quality, timeliness and completeness management
Easily navigate to the correct study, country, site, zone, section or document
Easy to use and simple structure for instant access and control
VALIDATED & CONTROLLED
Ensure GCP compliance with embedded workflows, dashboards and reports
Guaranteed adherence to GCP-ICH standards and compliance, such as 21 CFR Part 11 regulations
Seamlessly integrate eTMF quality processes and workflows into your organizations' business requirements
Standard placeholder templates enable fast access for document uploading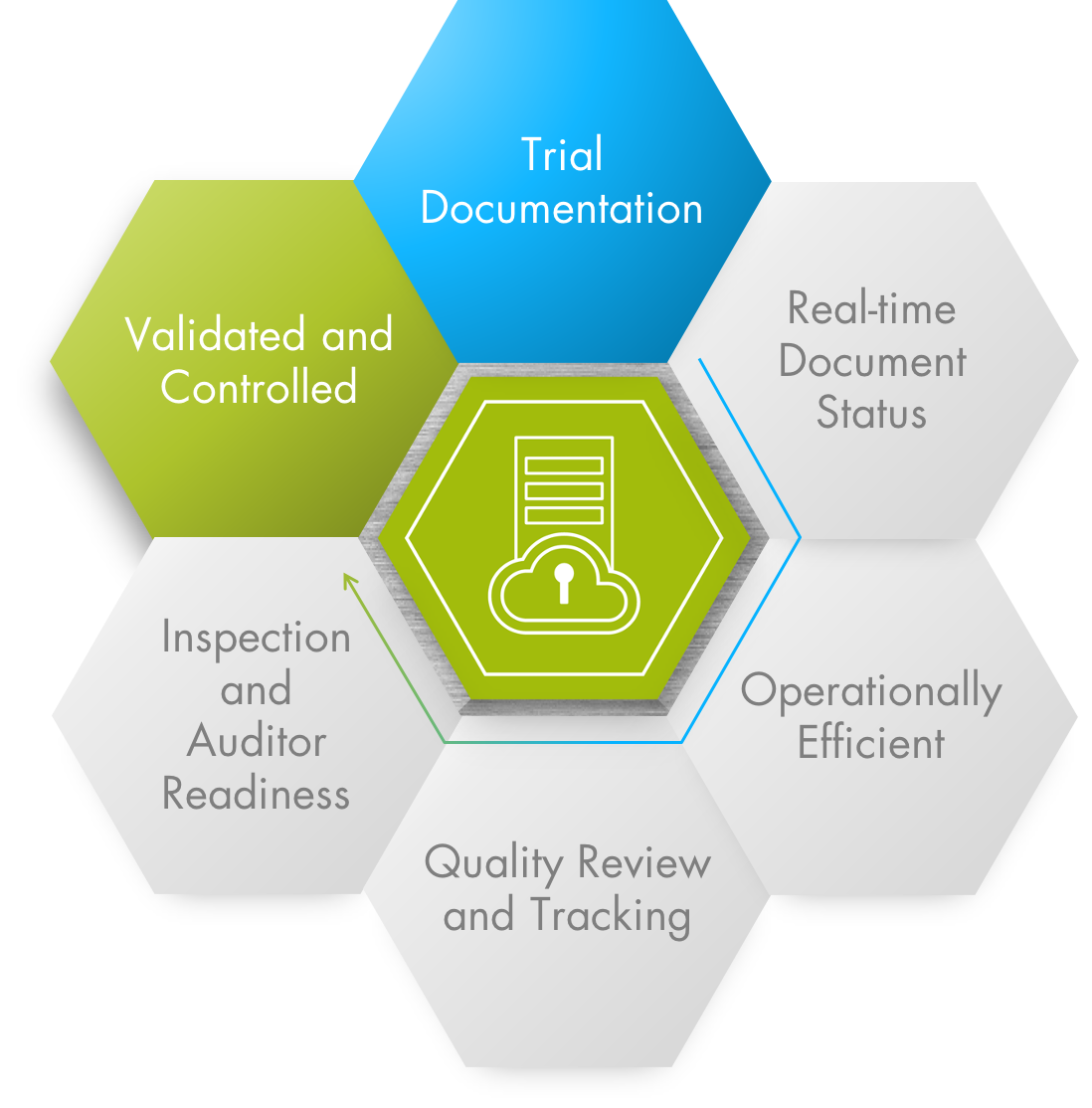 Features Overview
Benefits of neuronOS
neuronOS eTMF is an out-of-the-box, cloud-based solution that includes repositories defined in the Drug Information Association's best practices for Clinical Electronic Trial Master Files (DIA TMF Reference Model).
Our solution helps you manage all eTMF artifacts more efficiently with a complete cloud-based document management system especially projected to facilitate any eTMF business process.
Simplify and accelerate trial execution. With neuronOS you can navigate your entire eTMF in just one simple, cloud interface from any desktop, laptop, tablet or mobile.

Easy interaction between Sponsors, CROs and Sites. neuronOS provides a secure and collaborative space for your team to share and exchange eTMF content by allowing users to manage document completeness in real-time.

Be ready for inspection. You won´t have to worry about inspections anymore. neuronOS offers an easily accessible eTMF to facilitate audits & inspections with more confidence than ever.

Identify missing documents and artifacts in minutes, not months. See where documents are Expected or Completed to gain more time to focus on your patients.

Manage Study, Country and Site progress as it happens. neuronOS allows you to track trial progress efficiently.

Use bulk import processes to allow uploading of multiple documents to the correct artifact placeholders.

neuronOS supports the industry standard TMF Reference Model for artifacts, properties, relationships and hierarchies of all documents.
Ready to get started?
Together we can create something all inspirational you need to build.